"My favorite flight instructions are those concerning the need for an oxygen mask. Passengers are told 'If you are flying with a small child or with someone who made need assistance, put your oxygen mask on first, then assist them with theirs."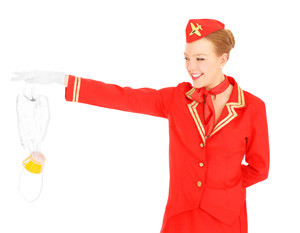 The first time I heard this, I wondered if I would be able to do it – you know, put my mask on first, and THEN help my child with hers.
What kind of mother do you think I am?!
Then I realized that if I did not get the oxygen I needed, neither of us would and we'd end up passed out in the seat, helpless.
That happens in the day to day. We sometimes get lost in the demands, the requests, trying to do our best and keep everyone happy.
And before you know it, we feel like we need some oxygen! With needs always calling our names, it's very easy to get caught up in the rapids of the river of responsibility."  Robin Lewis
When was the last time you took a Clarity Break™???
(Don't know what a "Clarity Break™" is? Click on the link above to find out!)
Continue reading…