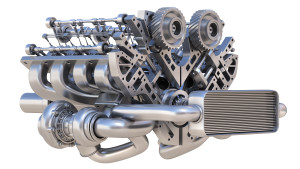 School's out and graduations are over. The flow of daily life has changed for my clients with school-aged children. Empty-nesters face bigger changes. It seems everyone begins to ask questions about what is commonly called "work-life balance."
I prefer to see this as a question posed by our busy lives:
"Which strands and colors do you weave into your tapestry today – and is the composition one that you love?"
The real engine of small business is the heart and soul of its leaders, and its employees. In EOS®, we teach everyone to take regular Clarity Breaks™ to allow downtime that slows the busyness long enough for clear thinking to break through! A rhythm of regular breaks – whether daily, weekly or monthly – will renew your energy, clarify your focus, and help you remember what's really important.
This time of year is when I do an annual Clarity Break™. As many of my clients are responding to changing family needs, they are asking important questions about how they allocate their own time and energy. Since it's my birthday month, I flow right along and take a personal inventory with the intent of using what I learn to live my best life in the year to come.
This year I've learned, more deeply than ever on multiple fronts, that the condition of my mental, physical, emotional and spiritual health has everything to do with how well my business runs, and with how well I serve my clients. I encourage you to use the natural rhythms of slowing down for the heat of summer to take stock and do what you need to feed the heart and soul, the engine, of your business – you!
If you want to talk about how to build the EOS® life – doing what you love with people you love, having an impact, earning good compensation, and having time and energy for other passions – call (404-697-5212) or write to me at lmartin@goodwingrowth.com. I'd love to help!