Ineffective Sacrifice: A common mistake – not feeding yourself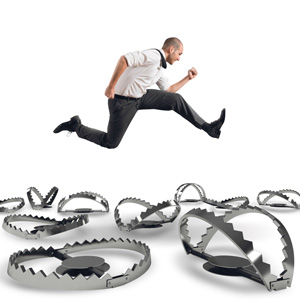 We in the USA are inordinately proud of how hard we work, and in business especially we have perfected the humble brag about our long days. Then comes the moment when we realize we've worked ourselves into a trap. Whether a sudden health crisis or dawning realization that we're regularly missing daily life's important rhythms with our family, that moment is a gift. If we sacrifice our health on any level to "success" we will find success has slipped through our fingers. Everyone reading this knows someone, if not themselves, who has had that experience.
But what to do??? There isn't enough time in the day.
137 things demand immediate attention. And, having been batting at those incoming 137 things for a year or more, we're just too tired to think straight.
AHA! That is exactly the key to getting out of the trap. Too tired to think straight means:
• poor prioritizing
• costly bad decisions
• missed opportunities
In that clouded state of mind, the first thing to go is ourselves. We cut corners on sleep, don't drink enough water, eat poorly and forget we ever had a workout routine or a real social life. Just until the crisis is over, we tell ourselves. A then a year goes by…and another…
So, here's the way out – pick something small to start with. Just one little thing to feed yourself well today. Do it again tomorrow. And the next day. As you begin to recover yourself, it will get easier to:
• Set clear priorities that make better use of your time and energy
• Make good decisions that give you wind in your sails
• See opportunities that were lost in the fog of your frantic busyness
Simple, right? But not easy. Try it, stick to it. Let me know how it goes. It could not only save your life, your marriage and your business but restore your joy.
You need to simultaneously build a system for your business so that you can delegate and truly, safely let go. Get some help – and since you are the heart and soul of your business, it will unleash good growth! I've seen it happen over and over.
Want to experience that?
Here's an introduction to the simplest, best system I know of for making your dreams reality.
Download a free chapter of Traction and start now!
Read More:
Heart and Soul Part I: The Real Engine of Business
Heart and Soul Part III: Case Study – Return to Joy