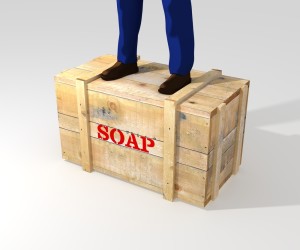 Impressive growth agenda from Hala Moddelmog, CEO and President of the Metro Atlanta Chamber in her recent Buckhead Club appearance. It's exciting to think about what we can accomplish as a business community, and that these three things are high on the radar of many leaders here.
Fair warning though – her Atlanta boosterism (a centuries old tradition here) and soapbox stands have activated mine!
There are five hot areas of world growth for jobs and GDP; Atlanta is carving a big swath in all of them.

• Fintech – 70% of the world's credit transactions have ATL back-office handlers
• Cyber Security – 25% of the world's is here, and we're partnering with the best in Israel
• Mobility – it is not too much to say our fair city is North America's capital
• Health IT – again, the capital, with 225 start ups trying solutions for this highly disrupted sector
• Film and TV – #3 in the country, #5 in the world. Crazy number of studios being built and at capacity before they open their doors!
Our job as business leaders is to encourage businesses at all stages of growth that are in or supporting these sectors.
Next Gen (they don't like to be called millennials) are already 50% of our workforce, and will be 75% soon.
For those of you who have been kvetching about them, I'd like to say, with all due love and respect – get over it! We want them!
There is a general drive among this age group (roughly 19-35 years old) to want to fix problems. Aren't there plenty of those? Don't we want to do everything we can to unleash the talent and energy of our next generation?
Atlanta's leadership wants them to move here and feed our tech industries, buy their homes, raise their children. The Metro Chamber put on a great effort at South by Southwest this year to raise awareness of all we have to offer and get this upcoming generation of leaders to Choose ATL.
Finally – and here's the real soapbox…
Atlanta is recognized all over the world for its social justice history, and is the headquarters of many world famous institutions working to better the lot of humankind. We are also a leader in income disparity. A person born in poverty here has a 3-4% chance of moving up. Here, in the city that's consistently recognized as one of the best to do business in. We know that low pay can generate higher profit, but, as Hala pointed out, that's short-sighted. We need skilled, healthy workers who can focus on their work, not worry about a roof over their heads. Ultimately, for our businesses to thrive, they need a thriving economy. And a thriving economy needs a well-functioning society.
The owners I work with want to be contributors to both their communities and their bottom lines. It can be a supportive circle that truly lifts all boats. I am thrilled to see the Metro Chamber speaking out and working to address the costs of great income disparity to us all.